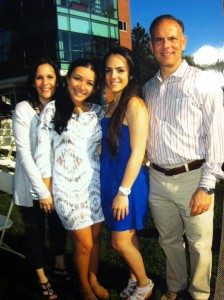 "If you can dream it, we can do it!"
~An emphatic statement from owner, Howard Rosenthal.
Howard's Custom Upholstery – is a family owned and operated business, founded by Saul Rosenthal over 40 years ago. Saul named the company after his son Howard, who is now the proprietary owner. For as long as we can remember, our family has always enjoyed helping individuals and families create the interior design of their dreams. Our dedication to our decorating services has allowed us to become the reputable company we are today.
It all began as a small one-man operation that handled strictly dining and kitchen chair re-upholstery. Over the span of 40 years our business has expanded to incorporate almost every type of upholstery such as window treatments, custom table pads, and furniture repair and construction.
Even with the expanse of the business and the several employees we now possess, Howard's critical eye continues to oversee every phase of each job, assuring that each customer receives the quality workmanship that is expected from Howard's Custom Upholstery.
Howard invites you to browse through our site to see how we can assist in transforming you house into the beautifully decorated home you have always wanted. Give us a call or stop in today!