Each year, the fashion and design worlds grab their inspiration from a variety of sources. One of the leading trendsetters is Pantone and its Color of the Year. At the start of each year, Pantone analyzes trends around the world and calculates a symbolic color, which is then used to inspire everything from the avant-garde catwalk to the local restaurant scene.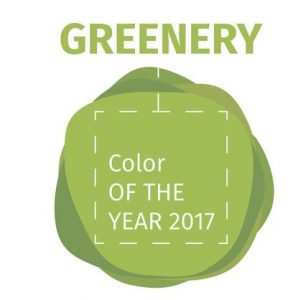 This year's color, "Greenery," is inspired by fresh, natural greens. The color choice reflects the global push towards the inherent beauty of the natural world. With its subtle verdant shade, Greenery is the perfect color to choose when redecorating your home.
Here is how you can take advantage of the newest Pantone Color of the Year in your space:
Window Coverings
One of the most appealing features of Greenery is how it helps bring natural shades from outside into your living space. Accenting your window treatments or draperies in a natural green will help to bring in the natural colors of the environment, and can create a wonderful backdrop to pair with subtle browns and earthen tones, whether in your paint or furniture.
Slip Covers
Tired of your drab sofa, but love how comfortable it is? Custom slip covers can be created to help breathe new life into your current furniture. Slip covers are easy to change along with the seasons, as well, which means you can dress up with Greenery for the spring season or swap to a more rustic and autumnal shade when the fall rolls around.
Accent Pillows
Whether incorporated in your bedding or in your living room, custom accent pillows are easy to switch up with seasons and changing trends. Consider adding some new splashes of Greenery to your home with some new throw pillows, adding comfort and color when and where you need it.
Curious about what colors pair well with Pantone's newest Color of the Year? Check out their recommended color schemes. You'll find color options to match every season and style.
To set up an appointment to find out how to add Greenery to your space, call Howard's Upholstery today at 718-680-3535.