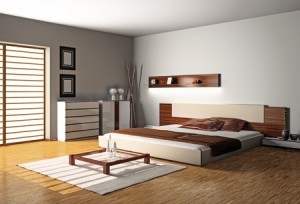 It's no surprise that Ikea, one of the biggest furniture store giants in the world, has been spreading out into the web and trying to push for furniture sales that are through the roof. But interestingly enough was a comment that one of the Ikea representatives said: the future for furniture is online. It's certainly a powerful statement, but it doesn't necessarily convey truth, because in the same area many Ikea representatives talk about how when people shop for furniture they want to be able to sit in the chairs and sofas to understand how they feel before buying them.
Obviously, people can't both sit in their furniture and shop for them online just quite yet. But it does seem like more and more people are caring about being able to shop online for things than shop in a store. Stores are crowded and the streets getting there can be a hassle. Sometimes it is completely worth it to shop online instead. We already see almost everything else except furniture being sold from places like Amazon, and even EBay has pushed into the furniture area.
The biggest problem that stops furniture from being sold online is the same thing that Ikea tends to have an advantage on in the first place. Furniture is big, and expensive to ship from one place to another. So expensive that places like Amazon have been avoiding it for years. But if you send something that has to be constructed by the people who get it, it becomes a bit more manageable to send. Still things like couches and lounge chairs are not something that can be constructed, which means we run into problems with shipping those.
Could the shipping of large furniture costing so much end up being the very problem that is putting many furniture stores under? Everyone wants things to come to their door these days, and furniture can't always do it. So who really knows what the future of furniture is until we can figure out that.