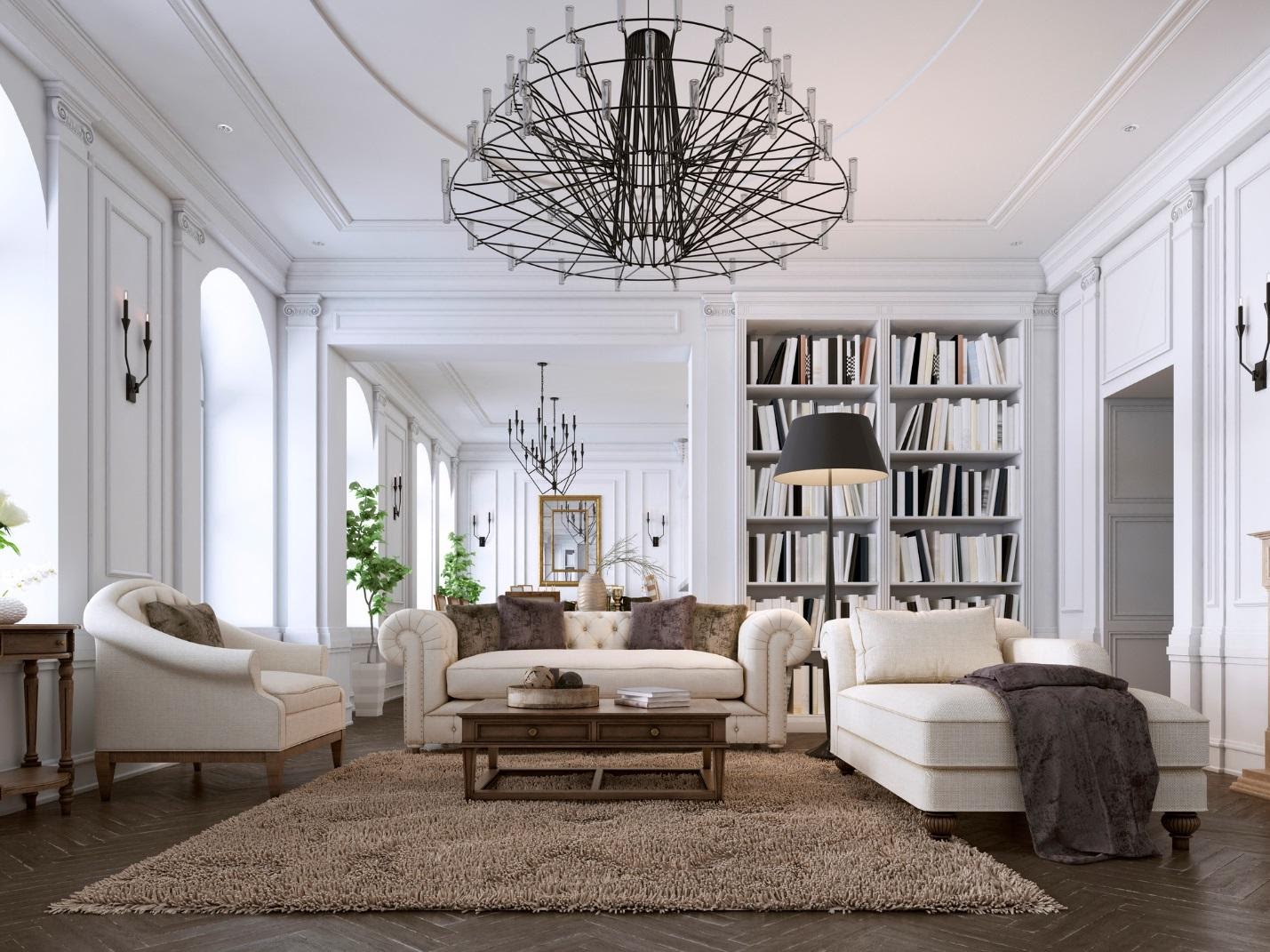 One resolution that you should be making for the new year is creating a home that matches your personal style and your way of life. A space that is beautiful can drastically improve your happiness and make you more likely to invite friends over – which is also scientifically proved to benefit your life! While styles differ, here are tips that we always recommend to create a home you'll love to live in in the new year!
Take an inventory of the pieces you already own
Before needlessly stretching your budget and trying to purchase completely new pieces, oftentimes the furniture you already own can be tweaked to fit your style. If you have wood pieces that you want to update for your vision, we recommend refinishing it or doing small repairs. This simple step can turn a formerly drab chair or table into something that looks more elegant and beautiful.
Oftentimes, we see that people want to toss a perfectly functional item because the fabric is worn down, due to common spills or wear and tear. If the fabric is just outdated or worn down, reupholstering your furniture or creating custom slipcovers is an easy way to breathe life into an old piece. It's also a great way to ensure that no one else in your neighborhood has the same living room set as you. These tips are more convenient, cost-friendly, and not to mention, great for the environment. Saving a dresser or a couch from going to the landfill can give you some peace of mind for 2020.
Do a thorough cleaning
You don't have to wait for spring to clean your home! One of the easiest ways to spruce up your space for the new year is to do a deep cleanse. Though spot treatments and vacuuming may do well in the short run, over time, years of dust, pet dander, and more stay trapped in your carpets, bedding, and drapes that you breathe in and use every day! Polish those hardwood floors and consider hiring a professional cleaner to clean your carpet and drapes for that just like new feel that homemade solutions can't bring. It can also make dingy pieces that you thought were ready to be tossed look much better and brighter!
Create a nook
We believe that the best spaces are a perfect blending of functionality and aesthetics. While so much of the focus on your home may be on hosting, it's important to carve out private spaces just for you and your family to unwind and relax. One affordable and easy way to do that is to introduce a cozy nook! You don't need much to create it! Even a comfortable armchair near a corner of the room piled with soft cushions and warm blankets will do the trick. If you want to go the extra mile, you can designate an inset window and fix some cushions to convert it into seating. Especially as winter kicks into high gear, a nook can be a space you look forward to relaxing to at the end of the night.
Having a home you cherish and genuinely look forward to coming home to is essential in creating a more peaceful and happy life. We believe that creating a personalized and beautiful space doesn't have to be expensive or time-consuming. Small changes like cleaning or reupholstering can go quite a long way. If you want professional advice, Howard's Upholstery would be glad to help. We've been family owned for decades and have built our reputation on helping members of our communities have beautiful homes at a great price.