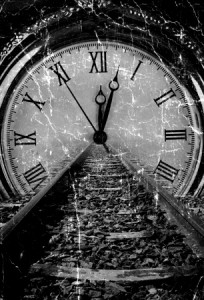 On the Howard's Upholstery blog, we have covered everything from distressing your furniture to the secret art of hand tufting; needless to say, we have covered it all, it seems. We suppose it's a little bit of a reverse evolutionary process almost, furniture that is. Many people take newish pieces and make them a little more rustic. When you refurbish furniture this way, it's as if you're putting a piece of furniture in a time machine and turning the knob back a little bit. It's fascinating – maybe furniture is the means by which we accomplish time travel; Darren Diamond, owner of Diamond Furniture Restoration in Russell, Kentucky, is certainly doing that.
He was inspired to enter the furniture industry, having graduated from college and moving to Indianapolis to pursue a job in advertising. It was there he met Brad Turner, a respected furniture refinisher. Diamond was inspired; the way Turner treated furniture was like watching a master painter. It stirs the soul and after spending a lot of time at Brad's studio, Diamond fell in love with antiques. It was then that he decided to open up his own antique/furniture shop.
It would be an understatement saying that his business has taken off; Diamond is swimming in restoration jobs. He was pushed to pursue more jobs when he noticed a trend regarding farm sinks and clawfoot tubs. The long and short of it is that people wanted them. Diamond assumed that if people wanted them, they would also want them restored and refurbished. He was right and from that point on, Diamond's been looking at these time traveling trends and capitalizing on it.
When you think of time travel, you might as well start thinking of furniture restoration!