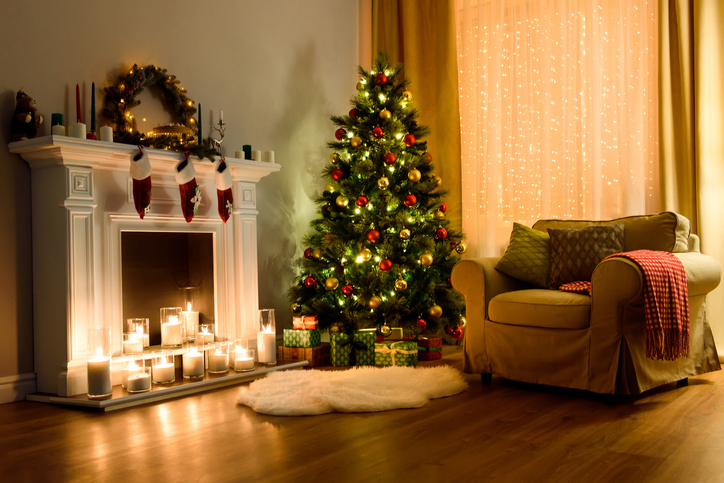 The holidays are coming and, especially if you are hosting guests, it's a great time to refresh your home! Your living room is just waiting for a good sprucing up so you can enjoy a festive ambiance, guests or not! Check out some of these tips on how to get your living room ready for the holidays.
1. Clean Your Upholstered Furniture
Your couches are prime hang-out real estate and they're usually the focal point of your living room or family room, which means you want to make sure they are clean and freshened up. You may not even realize how much your couches need to be cleaned, but they tend to accumulate sweat, hair, and dust, especially if you use them often. If your couch hasn't been cleaned in a while, you'll be amazed at how refreshed it will look when you are done!
Drapes, too, benefit from a good cleaning. Dust and other particles and allergens can get trapped within your drapes, and you don't want any guests to have an allergic reaction! You should dust and vacuum your drapes a few times a year–make this time one of them!
2. Add Throws
Throw blankets and pillows are the perfect way to add some holiday cheer to your living room. Play with texture, color, and pattern through layering throws of different sizes and materials on your couches, chairs, and ottomans. Choose complementary colors to the ones you already have in your living room so your new pieces look intentional and elevate the aesthetic of your space.
3. Utilize Slipcovers
Do you want to go in a whole new creative direction in your living room? Slipcovers for your couches and loveseats give you the opportunity to change the color scheme in your space to match the colors of the season. Go red, green, white, blue–whatever new color scheme speaks to you! You can coordinate your slipcovers with whatever throw blankets and pillows you want to use!
4. Update Your Window Coverings
If your windows need new coverings, now is a great time to update them! Neutral colors are always great for windows because you likely won't be switching out your window coverings all that often (if ever). If you use drapes, you can easily switch those out for ones that match your holiday decor! You may not think much about drapes, but they come in so many different materials, colors, and patterns that you can achieve pretty much any look you want, and they can make a big impact.
5. Reupholster Run-Down Furniture
If you have upholstered furniture that has seen better days, you could just throw a slipcover over it and be done. But if you intend to reupholster, why wait any longer? Reupholstering your furniture will give it new life and ensure that it remains a high-quality piece for many more years to come. If you are updating the look in your living room for the holiday season, take the opportunity to get that old piece of furniture reupholstered so it, too, can be part of the festivities!
At Howard's Upholstery, we can clean your upholstered furniture and drapes, as well as create custom slipcovers and throws. Of course, we can upholster any piece of furniture you bring our way! Our experts will work closely with you to give you the exact look you are going for this holiday season and always. Let us help you get your living room ready for the holidays!