Part of the reason why the holidays are so stressful is the daunting task of cleaning your home from top to bottom so your guests can enjoy a sparkling place to gather for food and merriment. This year, there is no reason to be stressed or fret about the amount of cleaning at hand. In addition to Howard's Upholstery Shop at Home service, we also offer on-site upholstery and drapery cleaning services.
It's true! Now you don't need to worry about cleaning your drapery and furniture – or even removing it from your home to be cleaned – because Howard's Upholstery can send a cleaning and restoration specialist right to your home.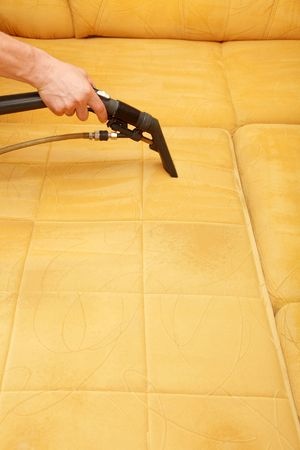 With this easy and affordable service, you will save both time and money, plus have the peace of mind that when your guests arrive everything will look gorgeous and spotless. In addition to our cleaning service, the Howard's Upholstery team can also Scotchgard your furniture and window treatments, including drapes and shades.
Although some may be tempted to throw out the old and usher in the new, there is no reason why the furniture you own can't look fabulous for the holidays. Howard's Upholstery specializes in on-site cleaning and restoration so that customers can enjoy their original décor. With a simple cleaning, your furniture and drapery can look vibrant and new again, bringing back the original vibrant colors of your window treatments.
When you work with Howard's Upholstery, you can trust that your special family heirloom or favorite window treatment will be in good hands. After a cleaning visit, you will be surprised at how beautiful your "old" pieces look and you will be excited to show them off to family and friends during the holidays.
Don't stress with trying to find time to get your upholstered furniture and window treatments clean for the holidays. Just call Howard's Upholstery and schedule an on-site upholstery and drapery cleaning appointment instead! Learn more by calling us today at 718-680-3535.