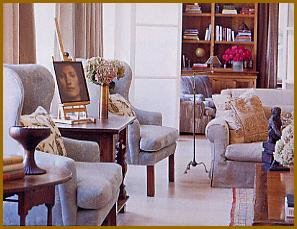 All of us deserve a chance to start again. Now that may seem a bit overdramatic, but it's true. I'm not talking about a major life change or anything like that, but a kind of rejuvenation that freshens up daily life. This rejuvenation isn't hard to find; it's actually right under your nose. Yes, I'm talking about the things inside your house – your furniture and such. Yes, I'm talking about re-decorating, which is the first step toward full-on rejuvenation. The question then is how to begin?
Re-decorating should be exciting but figuring out where to start is generally the hardest part. So when you're ready to re-make a room, look at our list of must-dos before you begin. First, wipe the slate clean, if possible. Move all of your current furniture, rugs and wall hangings out of the space to get a feel for what you're working with.
Next, pick a focal point. This can either be an architectural feature like a bay window, a staircase or a fireplace or a particular piece of furniture that you'd like to highlight. Then, move your most important piece into the room. In the bedroom, this is the bed. In a living room, it's a sofa. Everything must revolve around that piece, so putting it in first will help you pick appropriate accent pieces.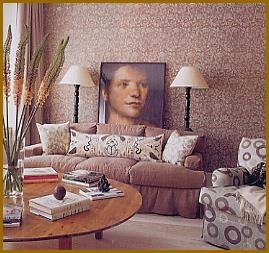 Think practically. Chart out common traffic patterns through your rooms and avoid placing bulky furniture in the middle of those paths. What's the purpose of your room? Should it invite intimate conversation or are you looking to hold larger gatherings? Don't block architectural features or views. Fall in love with your house and let your creative side highlight the features you're already working with instead of overwhelming or masking them. Also, don't be afraid to pull larger pieces away from walls. This is the best way to define spaces in rooms. Use your furniture as room markers as well as enhancers.
When you're ready to begin, look no further than Howard's Upholstery. Contact us today to start redefining your home.