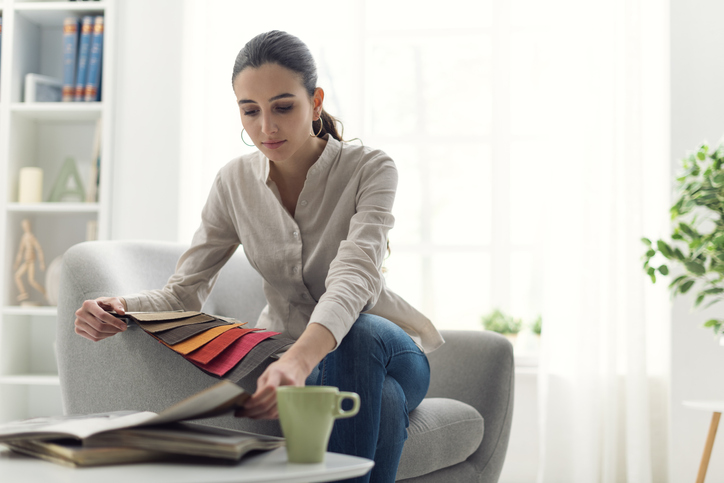 As spring rolls in, redecorating might be on your mind. A less expensive way to achieve a new look in your home is to reupholster furniture rather than buy new, but did you know that doing so is also more environmentally friendly? With Earth Day coming up this month, let's check out all the ways reupholstering furniture is eco-friendly.
Reduce Landfill Clutter
The more things we throw out, including old furniture, the more trash gets sent to landfills, cluttering them and causing them to take up even more space. Some landfill trash does break down and fills the air with harmful chemicals. Other landfill trash is not biodegradable but can lead to dangerous runoff that pollutes streams and other bodies of water, as well as the surrounding soil. The more we can keep items out of landfills and prevent landfills from growing bigger, the more we will be preserving the health of the environment.
Buying new furniture often means you are buying furniture of lesser quality that will likely need to be replaced in a few years. That's because old furniture was built to last much longer than furniture is today. Instead of entering the cycle of needing new furniture every few years, give new life to the quality furniture pieces you already have by reupholstering and restoring them.
Preserve Natural Resources
In order to manufacture new furniture, trees are cut down from our forests and machines are set to work emitting harmful gases. By reupholstering the furniture you already have, you help preserve the natural resources of the world, and also preserve your bank account! It's much less expensive to reupholster than it is to buy new.
Choose Eco-Friendly Fabrics
You can also make eco-friendly choices when choosing which material to use while reupholstering. Sustainable natural fabrics like linen and jute come from natural resources that are frequently renewable, meaning that using them for manufacturing material isn't going to deplete the earth of these resources.
The more we make eco-friendly choices, the healthier our planet will be. Reupholstering furniture is one way you can be more eco-friendly. At Howard's Upholstery, we can help you choose the best fabrics for your furniture pieces and will reupholster those pieces so that you can enjoy them for many more years to come!