When you're renovating a home or just want to add in some updated design and décor options, window treatments should be on your list. You may be surprised at how different a room will feel once you've added a new window treatment! Plus, if you work with the professionals at Howard's Upholstery, window treatments can be super affordable and customized to meet your exact aesthetic preferences. Let's take a look at some of the top current trends in window treatments from HGTV.
When it comes to choosing a color, you can go in one of two very different directions, both of which are in style and on trend at the moment. Lots of people love a jewel tone window treatment, a look that evokes luxury and sophistication. But that doesn't mean that you should be afraid to go with a bold color! Jewel tones range anywhere in the spectrum from orange to blue to red, and any color combo would look great with simple, neutral furniture.
You could go in the opposite direction and choose sheer fabrics for your window treatments. For small, cramped spaces, letting in as much natural light as possible is important, so sheer curtains may work better for some rooms. You'll have a light, bright and airy room once your new curtains or drapes are hung.
If you're looking for something a little more interesting, try a bold pattern. If you're worried it'll overpower the room, try mixing it with softer colors in the same scheme. Your décor doesn't just come from the pattern of your couch or bedspread; mix it up and throw a little color and texture on your windows.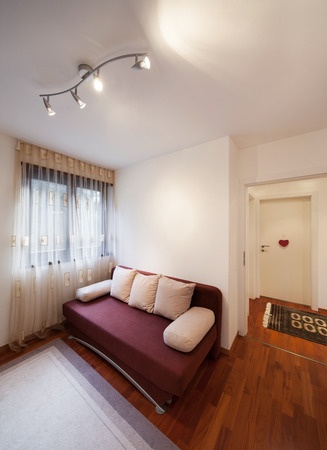 Another popular trend is the floor-to-ceiling window treatment. Rather than hanging a curtain from the top of the window and draping it to the window sill, lots of people are opting to hang their curtains at the very top of the wall, and have them run all the way down to the floor. This technique elongates the wall, and makes the window seem bigger than it is. This can have the effect of making your room feel bigger, brighter and more luxurious.
Check out our website for even more information on our wide range of customized drapes and window shades. To learn more about creating a custom option for your home or to discuss your décor vision with us, call us at 718-680-3535 or stop in and see us on 13th Avenue in Brooklyn today.