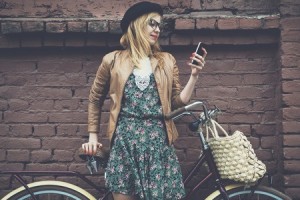 When you think of upholstery, chances are you think of your furniture or your car seats, but upholstery plays a role in almost every item you enjoy using, and many companies are coming up with cool and innovative ways to use upholstery in everyday products. These "upholstered" products make perfect gifts for the loved ones in your life, especially if they love their iPhone. And let's be honest, of course they love their iPhone, because who doesn't? If they love smartphone technology and the exquisiteness of fresh upholstery, then good news for them. According to Slash Gear, Tesla is now selling leather iPhone cases made from leftover upholstery.
Adam Westlake writes, "Tesla's iPhone cases are made from the same premium leather they use to upholster the insides of their expensive vehicles. They're listed now in the "Tesla Design Collection" section of the online store, at prices of $45 and $50."
For "Apple-related products, those prices aren't bad at all, affordable and seemingly durable if the Slash Gear article is indeed correct. Upholstery is a way to class up everyday items making them more appealing to every type of person. Although one commenter disagreed, remarking, "High volume manufactured Car seat upholstery, regardless of which car brand, is not necessarily the "luxury premium" grade leather/pleather that the brand implies it is…just sayin'."
Look, you are not going to please everybody, but upholstery doesn't necessarily have to equal something that is "luxury premium," but rather something that is a little showy, a style that you can be proud of. At Howard's Upholstery, located in Brooklyn, we will help transform your home into maybe something showy, but definitely something you can be proud of.