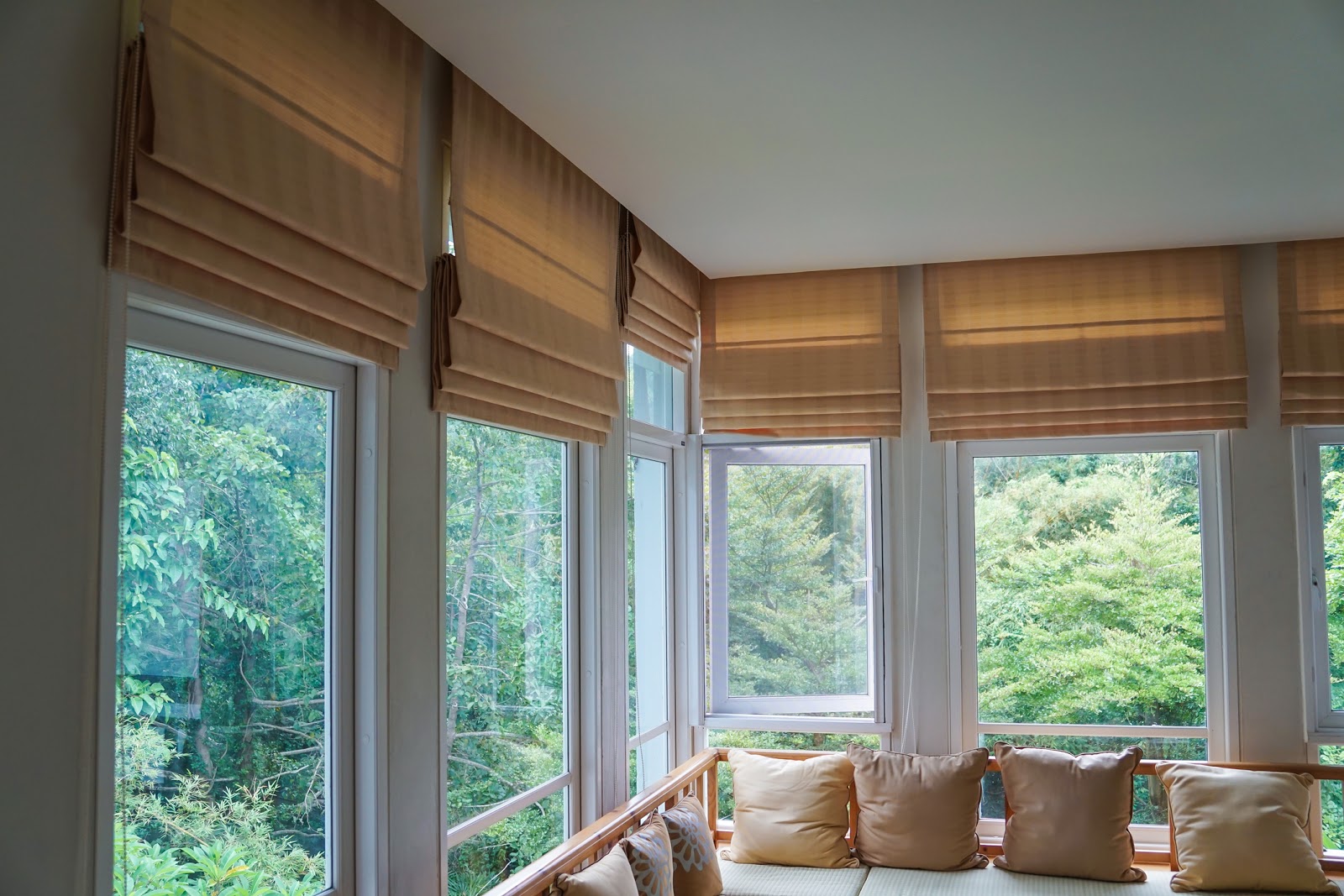 Windows are much more than just a simple pane of glass in a frame. They should be able to serve several functions, such as allowing more light into your home, regulating the temperature in your room, and making a space more aesthetically pleasing. A good window treatment can make a house look effortlessly brighter, more classy, and aligned with your personal style than perhaps any other statement piece of furniture. Here are some tips and design suggestions on how to up your window decor to create a look you love!
1. Consider Using Lighter Curtains
Have your curtains stayed the same since you moved into your home? They may require a much-needed cleaning or a complete switch. If your room feels claustrophobic or too dark, bulky curtains or curtains in somber shades may be the culprit. These curtain styles can block out energy-saving sunlight and make a smaller space seem more cluttered. You may benefit from lighter or thinner curtains to introduce a more airy feel to your room.
2. Use Solar Effective Window Treatment Options
According to the World Health Organization, the optimal room temperature should be 64 degrees Fahrenheit. If your room is overheating every day or gets too cold in the winter evenings, your curtains are not successfully regulating your home's interior temperature. You need thicker curtains capable of letting in less light and insulating your space at night. Motorized solar shades, which can be operated to raise or descend according to a timer or sensor, are also a cost-effective choice in monitoring how much sunlight your home needs.
3. Upgrade the Quality of Your Window Treatments

Furthermore, curtains or shades made of a cheap material can make a space look dingier than you want. For example, a simple upgrade of thicker, more quality fabric curtains can make your home look easily more elevated. Deeper colors are also traditionally connotated with more formal and dramatic styles whereas a brighter one is quirkier and more youthful, depending on your style. In addition, for homeowners who are seeking more privacy, more opaque curtains are a good option to prevent unwanted eyes from peeking in. Investing in your window treatments can add much value to your home.

4. Try Paint for a Simple Window Makeover

Paint is an easy and affordable way to breathe new life into an old window. Whether you decide to opt for a DIY solution or a professional, you can try different options, such as using a border around a window to create an accent piece. This looks especially nice when the border is a contrasting color to the surrounding wall, such as a deep burgundy frame with a white wall. Similarly, painting the shutters in your kitchen can make it feel more rustic and clean.

Window Decor Changes the Feel of Your Home

The importance of window treatments in improving the look and comfort of your home cannot be understated. When you have a window that matches your style and successfully allows just the right amount of sunlight in, you will feel so much more content in your home and it will also improve the property value should you decide to sell. Our experts at Howard's Upholstery can help you design the window decor of your dreams, by working cooperatively with your vision and helping to flesh out your one of a kind window treatment with swatches, samples, and knowledgeable professional opinion. All of our windows are designed, measured, and installed by us so we can ensure we receive the perfect results that live up to both our and our customers' high standards. Contact us today for more information!