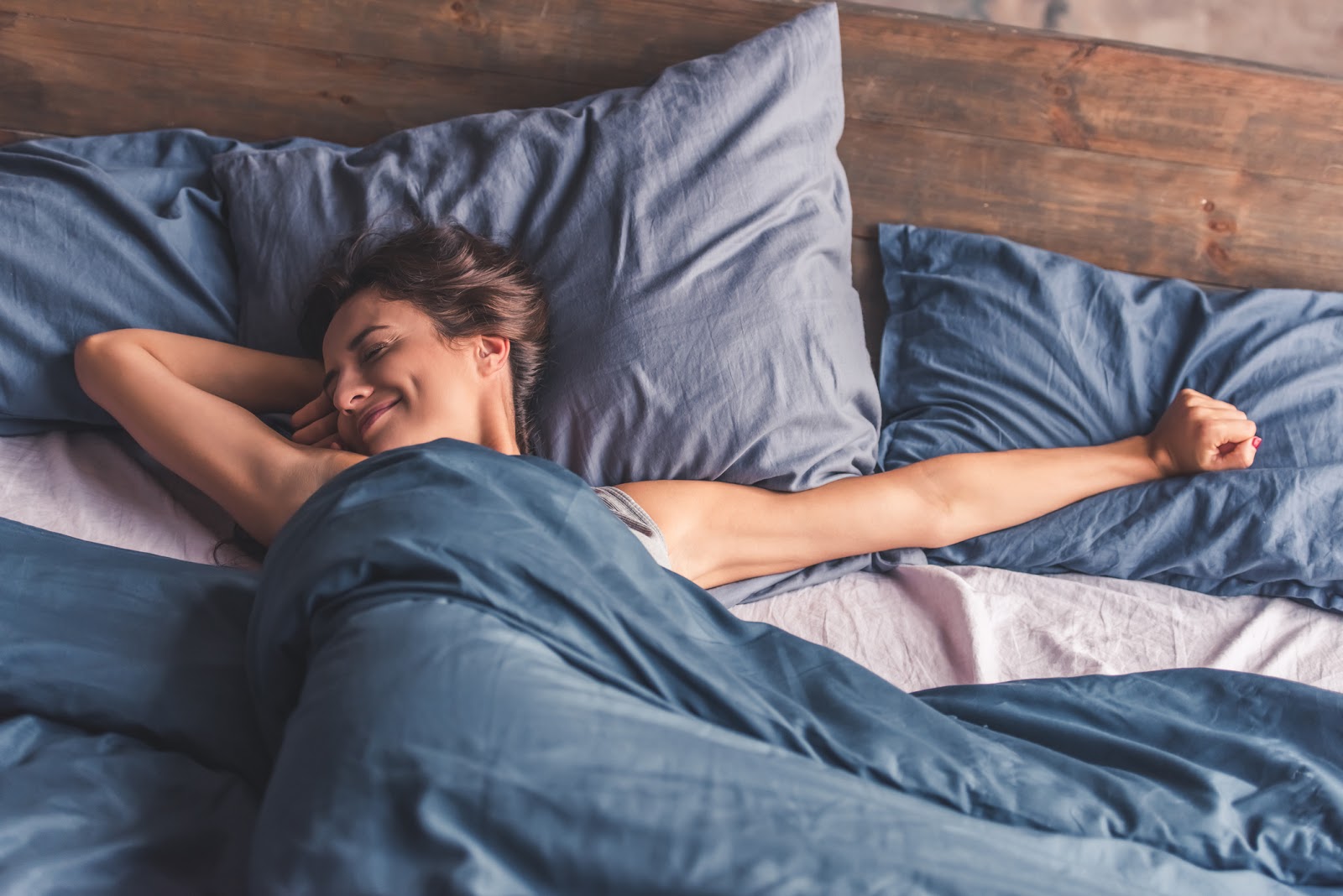 When you do the math, the average person spends about seven to nine hours asleep. If you factor in those relaxing weekend nights watching the latest sports game or having a soap opera marathon in bed, you can easily spend upwards of a third of your life in your bedroom. That's why we believe that your bedroom should be an oasis for relaxation that adapts to the changing seasons. If you are looking for tips on ways to keep your room refreshed, read on!
We usually associate a cleaning overhaul with the spring season, but after long summer months spent with the windows open, it's easy to have pollen and dust accumulate on your drapes, furniture, and bedding. This can easily negatively affect the air quality in your room and make an otherwise refreshing space feel musty and old. To read more about how to effectively clean your room, check out last month's article.
Invest in Your Bedding
You most likely already know that a good mattress is a thing of beauty, but if you're covering an expensive and quality mattress with less than par sheets or comforters, it can negate any sleep improvements! You are much more likely to notice scratchy, stiff, and worn out bedding than you are your state-of-the-art mattress, so make sure that your sheets and covers are of high-quality materials.
In the summer, to prevent overheating, you may want more natural fiber bedding to improve breathability. However, if your AC gives you the chills, layering your bedding can keep you toasty when you sleep. If you want more information regarding the ideal bedding, check out our February article!
Get Rid of Distractions
At the end of the day, your bedroom should give you peace of mind, not stress. If all you can see are kid's toys scattered on your carpet or a stack of documents on your bedside table that needed to be completed last week, it's likely that your bedroom will feel more like chores. More and more designers recommend eliminating work desks in your bedroom to make a distinct barrier between your personal relaxation and work at home. In addition, storage as simple as a basket underneath your bed can help reduce the mental reminders of all your responsibilities that can delay sleep.
Consider Your Color Scheme
Some people have bold personalities and love their bright colors! We love them too, but we also know that very vibrant colors can disrupt our melatonin, the hormone that causes sleepiness. While reds, yellows, and other colors can make you feel more awake, it's not ideal for a bedroom. Try more cool-toned shades to reflect a sense of calm. If darker colors seem a bit too dull for you, no worries! There are exciting patterns often found in cool-toned shades that can make your room both aesthetically pleasing but also mentally relaxing.
Use Shades That Function Best For Your Space
If the sun keeps waking you up before your (already early) alarm, or if you notice that your room's temperature fluctuates uncomfortably, consider getting new shades. Buying a factory-made set on Amazon or at Ikea can save a few dollars but, in the long run, it isn't as great for the quality of your bedroom. Also, ill-sized shades that don't properly fit over your windows can be difficult to close as needed. Shades function as insulation from heat and light, so quality drapes can prevent unwanted light from seeping in at dawn and they maintain comfortable temperature control.
Much more than just a room, your bedroom influences the quality of sleep you're getting and, in turn, the quality of your overall life. Investing in your bedroom can reap rewards far into the future. That's why Howard's Upholstery believes in industry-leading workmanship for our signature custom drapes, spreads, bed skirts, duvet covers, and throws. We tailor these items around your specific needs so you are left with a room conducive toward sleeping restfully every night.