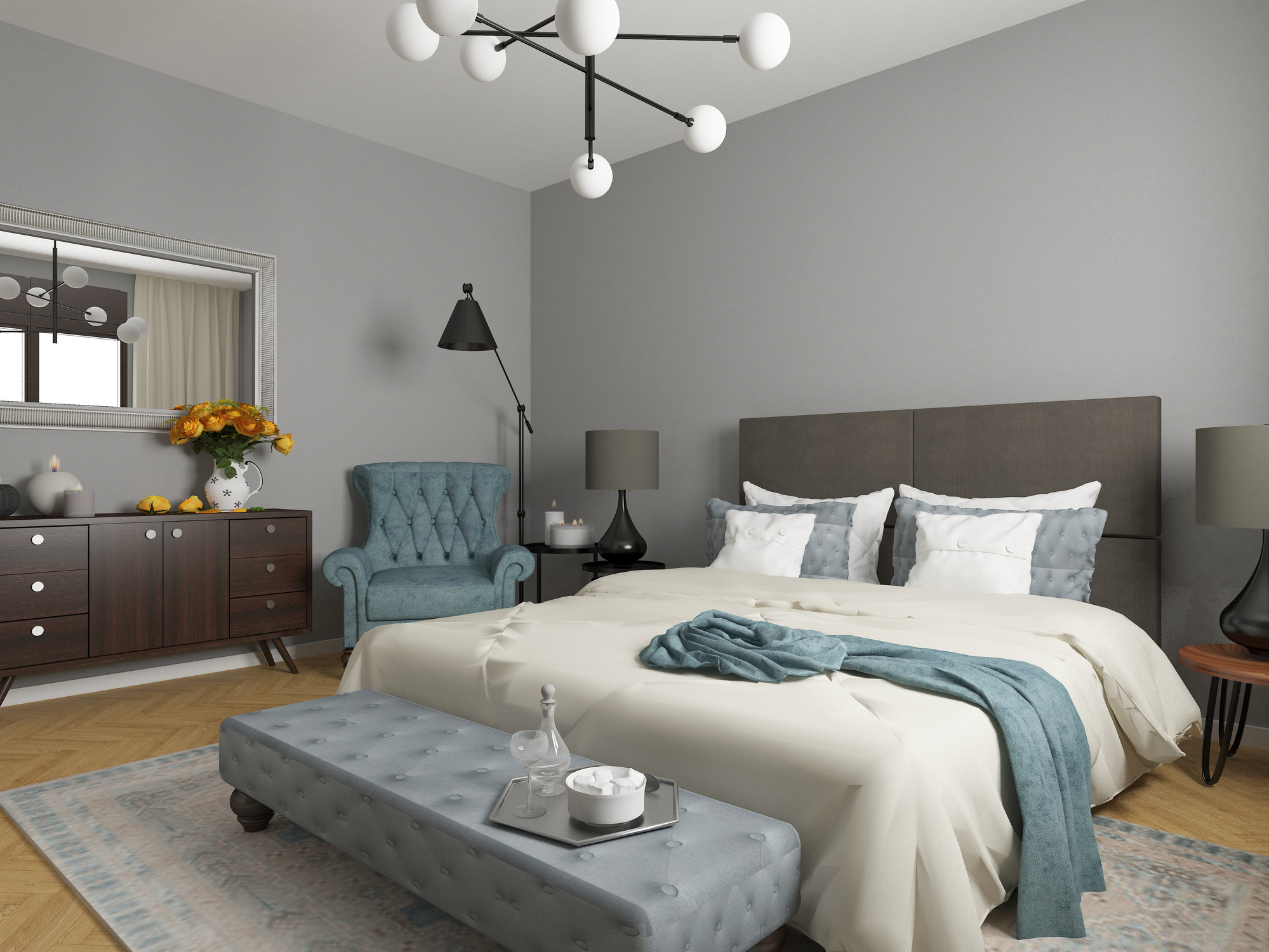 Our bedroom is the most important room in our home. It is a place of respite, a soothing place where you can shut out the noise of your busy day, your busy life and everything that goes along with it. Your dream bedroom is a place filled with decorations or items that describe our personality. It is also the one room where you can renew yourself every night and can escape from any stressors faced during the day.
When we get enough sleep at night, we invest about one-third of our day in bed. Our bedrooms are the "sacred place" in our lives and one of the few spaces where we can "let our hair down" and be ourselves, without fear of criticism or judgment.
Our bedrooms can also say a great deal about our personalities. Many of us have special keepsakes in our bedrooms, such as artifacts or images that remind us of places or people that are meaningful to us. We usually design the different rooms in our home for other people to look at, while we design our bedrooms just for our eyes to see. Our dream bedroom is a place that we look forward to returning to every day. So, what does our bedroom say about our personality?
The Minimalist
Is your bedroom mostly the essentials? Are you more of a minimalist? If you are, then your bedroom will most likely incorporate furniture like a bed, a lamp and a bedside table. This style means that your walls are painted white or a monochrome color and you won't have too much art hanging on your walls. Minimalists usually like to keep their bedrooms very neat and very clean.
The Artist
Artistic people fill their bedrooms with the items they love and are passionate about. The furniture is not color-coordinated, and isn't organized, but is often decorated with candles, photographs, artwork and prints on the walls. The bedding is usually comfortable and the lighting is pleasant. The artist will consider their bedroom a safe haven, an escape from their bohemian lifestyle.
Are you Glamorous?
A glamorous person will decorate their bedroom with over-the-top decor, sparkles, flowers and colorful accents. A more extroverted personality can be shown in a glamorous bedroom. A person who may be more influenced by society and by social media, may tend to decorate their space in a more glamorous fashion. This type of bedroom may also warrant more approval or viewing from others.
Are You More Chaotic?
Do you allow clutter to pile up? Messy people do not normally make their beds. They are too tired at the end of the day to keep their bedrooms tidy or put things in the correct place. They are organized in other areas of their lives, but when it comes to their own bedroom, they are not. Sometimes a more chaotic person needs help or assistance from others to help them become more organized, sometimes they are happy with the fact that their bedrooms are a place filled with chaos!
Time To Create Your Dream Bedroom!
No matter what type of personality you possess, and no matter how you choose to incorporate your personality into your bedroom decor, sometimes we all can use help expressing our individual design aesthetic. At Howard's Reupholstery, we have been assisting our clients for more than 40 years! We are here to help to you find your own personal style,
With choices that include custom bedspreads, bedskirts, duvet covers, shams or bed throws. We have tons of fabric types and thousands of designs to choose from! With our help your bedroom will wake up and sing for you every morning and every night…guaranteed. We provide custom upholstered headboards, as well as comforters to make your bed your true safe haven when you go to sleep after a long, busy day!
At Howard's Reupholstery, we look forward to working with you and ensuring you come home to your dream bedroom everyday and every night!!! Visit us or call us at 718.680.3535.