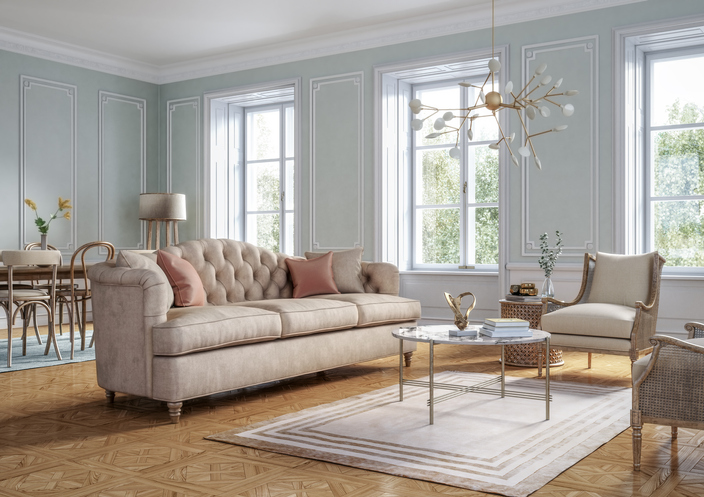 When you are setting up your home, you may discover that you can't find the exact furniture pieces that you are imagining or that perfectly fit your space. This is especially the case if the rooms in your home have nooks or irregular walls and angles. Custom furniture may be your answer, but it can be pricey. Still, there are many advantages to investing in custom furniture that will likely make it worth in the long run. Here are just a few reasons why custom furniture is worth it.
1. Character
One of the buzzwords in today's real estate and product industries is "character." In an age of vast consumerism where so many items are mass produced, it can be difficult to find pieces that are truly unique and filled with character. Even items advertised as having "irregular edges" or other elements of "character" are often mass produced for big box stores, meaning you will see the exact same items in many of your neighbors' homes. If you want something, such as a piece of furniture, that truly has character, it needs to be hand-made, or at least not mass produced. A custom piece of furniture is truly one-of-a-kind and will elevate the look of your home, as well as the value of the product.
2. Fits Your Exact Needs
The number one benefit of custom furniture is that it fits your space perfectly because it was created specifically for that exact spot in your home. If your home is not perfectly box-shaped, custom furniture will help you maximize your space in a practical way, adding either more storage, seating, work space, or sleeping space to an area in your home that might otherwise be wasted. For this reason alone, custom furniture is more than worth it.
3. Quality Construction
Custom furniture is made with care and precision because more time is spent crafting and building it and stronger materials are typically used. This is what raises the price tag, but you do get what you pay for. Mass produced furniture using inferior materials like particleboard or weaker woods will not last you long and you will find yourself replacing those furniture pieces every few years. Well-crafted custom furniture should last you a lifetime, making custom furniture worth it as a long-term investment.
4. Make It Your Own
When you design a custom piece of furniture, you really get to make it your own. Whether you like a particular shape, upholstery pattern, or woodwork design, custom furniture can accommodate your taste so that you truly love and enjoy the furniture in your home. You can take pride in the piece that you had a hand in designing according to your personal style.
No matter what your needs, taste, and preferences may be, the experts at Howard's Upholstery will be able to create the custom furniture piece you have been dreaming of. We work closely with you so that you receive furniture that matches your exact specifications.