Have the winter blues been getting you down? Don't worry, spring will be in the air soon enough, which means it's never too early to start thinking about doing some much needed post-winter cleaning!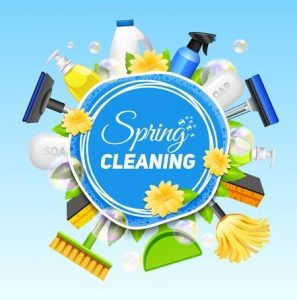 Spring cleaning is a great way to reset and de-clutter your home after a cold winter cooped up inside. You can finally crack open the windows and get some fresh air flowing, put away all those ugly, heavy winter clothes, toss those magazines you never got around to reading, and give your house a good scrub. After all, if you're like us, you probably spent a few days on the couch battling a cold this winter, so out with the stale, sick air and in with the fresh, clean and renewed.
Washing countertops and organizing your cupboards is therapeutic and good for your fixtures, but you can't exactly toss the couch or your fine draperies in the washing machine. So how are you supposed to clean them?
Resist the urge to pop into the drug store and purchase a "disinfecting" fabric spray. All this will do is mask odors and leave your home smelling of fake citrus. Instead, you need an on-site, professional cleaning, and luckily for you, Howard's Upholstery offers exactly that.
At Howard's Upholstery, our cleaning and restoration services can give your window treatments and upholstered furniture a renewed, vibrant look. Our experienced cleaners will come out to your home and deep clean any upholstered furniture and fine draperies that you have. When we're finished, we can even scotch guard your drapes and furniture to help protect them from any future spills or stains.
We know that the winter season can be a drag, but giving your home a good sprucing up will make the spring even more wonderful. Learn more about our on-site upholstery and drapery cleaning services or schedule an appointment today by calling us at 718-680-3535.