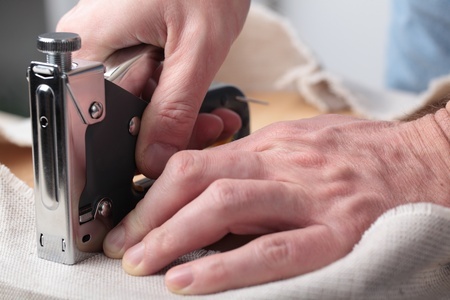 Large cities are often home to thriving upholstery industries and businesses. Here at Howard's Upholstery, we benefit from the diverse clientele of businesses and property owners that we can serve in New York City. However, we are certainly not the only metropolis that benefits from a healthy community of furniture specialists.
Up north in Canada, the major North American city of Toronto is another setting of a bustling upholstery scene, to judge by this recent post published by BlogTO. With a wide assortment of business comes a variety of services that our readers may find interesting.
Some of these firms cater to a certain type of interior design crowd looking to improve their own homes and learn some of the craft of upholstery themselves. RE:Style Studio is one such company which offers do-it-yourself workshops and shop space to complete personal home decor projects.
There are also a couple of businesses in that region which have the proper expertise necessary to work with very old, antique pieces and preserve their sense of history as well as their aesthetic appeal. Drapery services and custom furniture manufacture are also additional services offered by some companies who understand the close relationship between these offerings and effective upholstering techniques.
Here in Brooklyn, Howard's Upholstery caters to the boroughs of New York City in ways that no other professional service can match. We provide restoration services for most home furniture pieces and work directly with our clients to create custom slipcover and upholstery designs. We give our clients a way to express themselves through their furniture, one of the most important aspects of their homes.
When you notice that your bedding or sofas have seen better days, trust the expert staff available at Howard's Upholstery Inc. We stay on top of the furniture upholstery industry developing all over the world to bring you the best service possible.