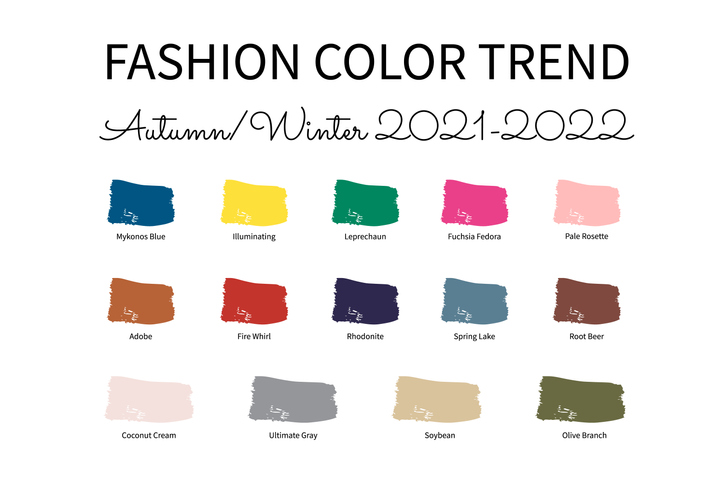 Fall is known for its rich reds, yellows, and oranges as the color-changing leaves first decorate the trees and then scatter on the ground, with colorful produce like pumpkins and corn adding to the overall look and feel of the season. Though there are basic colors that we think of this time of year, more nuanced color schemes make their way into homes each new season. Here are some of the most popular fall color schemes for your home in 2021.
Earthy Tones
Pantone, LLC is the globally-recognized authority on color in the design world, and, earlier this year, they released the Pantone color palette for the 2021-2022 fall and winter seasons. The colors they highlighted are a mix of soft and rich earthy hues that are meant to inspire resourcefulness and ingenuity. Leatrice Eiseman, the executive director of the Pantone Color Institute, explained:
"A color range of heartening hues reflective of the natural environment in our local surroundings inspires our creative energies and awaken the desire for a replenished perspective on the application of color, one where whimsy and charm combine with pragmatism and our ideas of heritage re-envisioned and our connection to nature are reinforced."
Colors like Leprechaun, Adobe, and Mykonos Blue work together with softer colors like Pale Rosette, Coconut Cream, and Soybean to give a whimsical yet grounded effect in your space. You can incorporate these and other similar colors in your upholstery in a variety of ways, from your drapes, to throw pillows, to bedding and slipcovers. If you want to stay on trend with the most popular fall color schemes in your home this season, you definitely want to utilize the Pantone color palette. 
Black and White
Black and white will always be classic colors, and they have made a comeback in a big way. From the exterior to the interior of homes, we are seeing black and white aesthetics everywhere–heavy on the white. Black and white work perfectly in fall and winter decor as part of houndstooth, buffalo plaid, and fairisle patterns. You can incorporate these patterns into your upholstered decor, as well as solid white with black accents.
Jewel Tones
Jewel tones are those colors named for gems, such as sapphire blue, ruby red, and emerald green. These colors are always popular around the fall and winter holidays, and they've made their way into home decor, as well. Deep green velvet couches and chairs are quite in style these days, as are rich blues and navys. Perhaps to combat the popularity of gray, color in homes has made a big comeback.
There are many choices if you want to stick to the popular fall color schemes in your home this fall. No matter what aesthetic you prefer, the experts at Howard's Upholstery will work with you to give you upholstery, drapes, and bedding that fit your vision. Your home is your sanctuary and you should love everything in it. Let us help you create the perfect space for you!