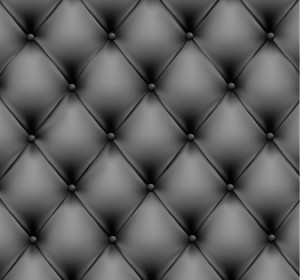 In this blog, we have covered much regarding furniture trends and the exciting world of furniture restoration. We have talked about upholstery techniques as well as antique connoisseurs always on the search for that great piece in need of some tender loving care. There are so many fun furniture stories that come in through the Internet wire that it's tough to report on every one of them, but we do our best; we consider it our duty to give up-to-date information regarding it all and that includes color trends.
Since we're (begrudgingly) nearing the end of summer and ready to open up autumn's door, we must prepare our homes for the big seasonal change. You better like the color black for your home, because that'll be all the rage in October, according to the Detroit Free Press.
Mary Beth Breckenridge writes, "You know what a little black dress does for a woman? A little black accent does the same for a home. A touch of black can add intrigue, sophistication and even mystery to a decorating scheme, inside or out. Paint your door black, and suddenly your house stands out. Add a black coffee table or a black-and-white chair to a monochromatic room, and the décor goes from dull to dramatic."
You might be wondering, "Why black?" After all, the color black has some negative connotations for some of us. Perhaps it represents death or maybe the emptiness of space. Are those the feelings you want to evoke in your guests when they come over for a visit? The answer is probably no, but that's because we're stuck in a certain mindset, unable to grasp the slew of benefits the color black can provide you. Did you know that black automatically transforms a space into something that seems more, shall we say, inspired? The color black has a natural flair for the dramatic, but it never dominates the room, especially if you artfully pair it with white to create a monochromatic space.